A crazy Mega Jackpot win, worth $10,013,172, happened on April 6, 2013, at the Yukon Gold Casino on a Mega Moolah slot machine.

The winner, a Canadian player and Yukon Gold Casino site member is joining the list of big Mega Moolah winners in 2023.

April 6, 2023 Mega Moolah Winner
We have yet to see any information revealed about the winner! As per regulations, only the winners can decide if they want to make themselves known. Unsurprisingly, the luckiest player of 2023 chose to remain anonymous.
Yukon Gold Casino in Canada
Open to all provinces and territories of Canada, the games room enjoys a strong following. The casino site is multi-lingual and multi-currency. Yukon Gold Casino is one of the best known online casinos in Canada and, of course, you can use Canadian dollars across all casino games.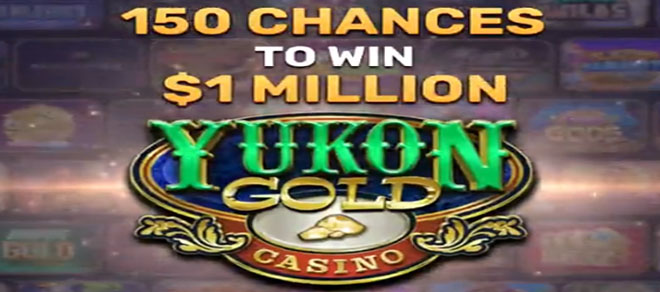 Welcome Program
There are two welcome offers up for grabs at Yukon Gold Casino. The first offer is playable on the Mega Money Wheel slot game. For just $10, you get 150 chances to win a $1 million jackpot on the Mega Money Wheel game. The second casino offer is a deposit bonus. This bonus matches 100% the value of any deposit from 10 to 150 dollars. So by depositing $150, you receive a $150 free bonus.

Using Yukon Gold Casino's 100% bonus match is a great way to try and scoop the Mega Moolah jackpot. If it's your lucky day, you could win a Mega Jackpot of at least 2 million!
Bonus wheel jackpots
The slot machine Mega Jackpot has a seed pot starting at 2 million. As long as there aren't any winners, the value of the pot grows each time a player makes a bet. As soon as someone hits the jackpot, the pot reboots to 2 million again.
Mega Moolah at Yukon Gold Casino
Several versions of the Mega Moolah slot machine at Yukon Gold Casino exist. Members can enjoy five different themed slots, but the most popular version is still the original African theme with the lion's head as an icon.

The Mega Moolah concept slot network has over 20 different versions. Although you can find all the variants here on our Mega Moolah Casino guide, each of the network's slots offers chances of winning a jackpot of over 2 million.
Mega Moolah record winners
After the mega pot of 10 million won on April 6, 2023 at the Yukon Gold online casino, the Mega Moolah game is the most frequently paying multi-million dollar slot machine. Since the slot's launch in 2006, over 100 players have become millionaires using Mega Moolah series slots.

The first Mega Moolah slot in the network is the version that pays out the most often. The famous African-themed money game from 2006 may be vintage, but it remains a favorite with players trying their luck at casino sites, especially at Yukon Gold Casino.
Yukon Gold Casino Featured Slots
In addition to the Mega Moolah games, other Yukon Gold Casino slots often make headlines. These slot machines offer chances of winning jackpots worth tens of thousands more easily.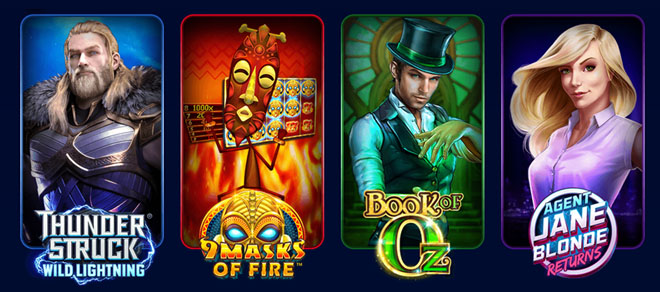 The games Thunderstruck Wild Lightning, 9 Masks of Fire, Book of Oz and Agent Blonde Returns currently have the most frequent winners on the Yukon Gold Casino site. Betting a few hundred dollars on these star games is worth it. There is a good balance between the slot's RTP rates and the frequency of massive jackpot payouts.